7 day intensive dhrupad workshop with the Gundecha Brothers open to all skill levels for vocalists, instrumentalists (string, wind and bowed) and percussionists. Pakhāvaj workshop will focus on rhythm and is for vocalists, instrumentalists and percussionists.
Umakant and Ramakant Gundecha will lead the vocal workshop and Akhilesh Gundecha will be teaching pakhāvaj workshop and guiding us in tāla system.
The schedule will consist of group and individual classes, kharaj practice and time for
Q & A. Contents includes:
– Lecture on Rāga and Voice in Indian music
– Voice Techniques in Dhrupad and its practice
– Addressing musical problems of each student individually
– Ālāp in the chosen rāga
– Tāla practice and composition + upaj
Dates: 8 to 14th June 2017
Venue: Centro Punta de Couso, Vilanova – Hío, 36948 Cangas de Morrazo, Pontevedra, Spain.
(Nearest airport is in Vigo)
Prices: (including teachings, shared room (double) and board)
660€ – full week
300€  – 3 full days (friday 9th – saturday 10th – sunday 11th)
200€ – 2 full days (saturday 10th – sunday 11th)
We can find some other options that fit the needs of each participant. Places are limited. A non-refundable deposit of half of the fee is required in advance.
Centro Punta de Couso, at the end of the Peninsula de Morrazo, in the province of Pontevedra, Galicia, offers a spectacular setting with beautiful views and access at the beaches, forests and mountains of the Atlantic coast and the Rías de Aldan and Pontevedra.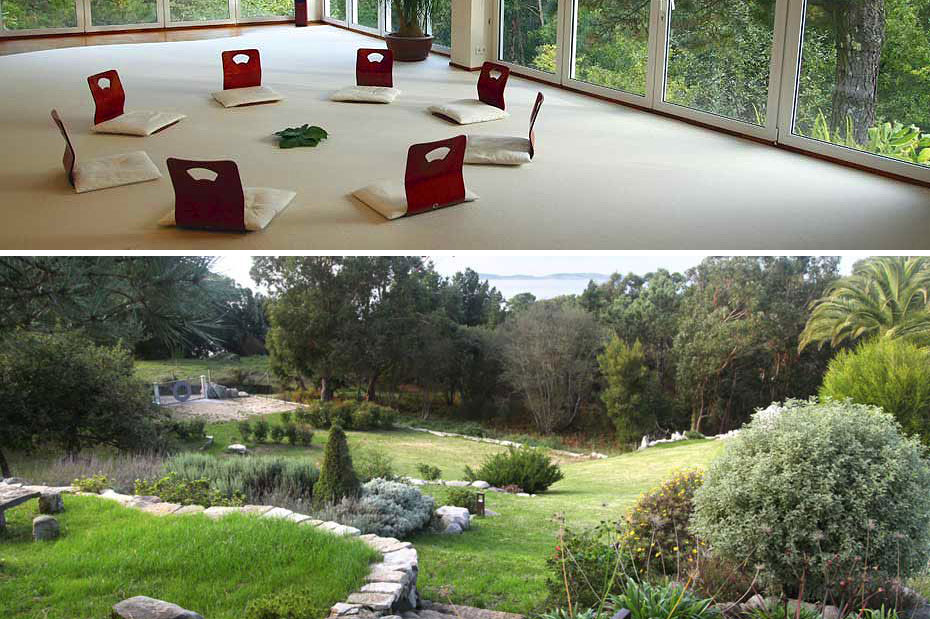 A meeting place, designed to share, stimulate and deepen encounters, to listen, feel and look beyond, to exchange, research and inspire cooperation, to practice how to walk our talk, together, in times of peace and joy and in times of change, sorrow and despair, to live our dreams of a world of respect and love, in the here and now.
Full room and board is arranged at the venue in Centro Punta de Couso. Meals will be vegetarian. Shared double room will be provided to the participants.
Information about dhrupad and Gundecha Brothers in dhrupad.org
Info about dhrupad events in Spain in sangitarasika.org
Information about Centro Punta de Couso in puntadecouso.com
For booking and further information please reply to sangitarasika@gmail.com (Eulàlia Cuxart Benas).