Dhrupad is the most ancient style of Hindustani classical music. It survives today in its original form. The nature of Dhrupad music is spiritual, seeking not just to entertain but also to induce feelings of peace and contemplation in the listener. The word Dhrupad is derived from dhruva the steadfast evening star that moves through our galaxy and pada that means mark, trace, and in this case one kind of poetic verse. It is a form of devotional music that traces its origin to the ancient text of Sāma Veda.
The Gundecha Brothers are the most active performers of the ancient Indian musical vocal genre known as Dhrupad on the world musical scene today. They have made numerous international tours visiting more than 25 countries around the globe and have recorded more than three dozen CDs from various national and international music labels.
In 2012, Umakant and Ramakant, received from the government of India the Padma Shri, the fourth highest civilian honor of India, for their contribution to Indian classical music.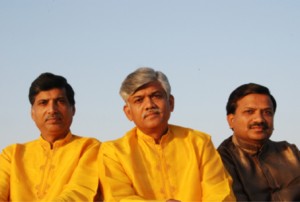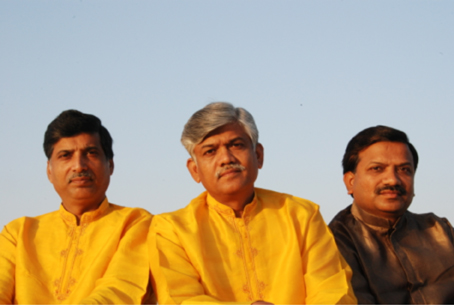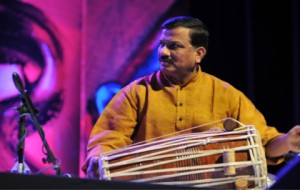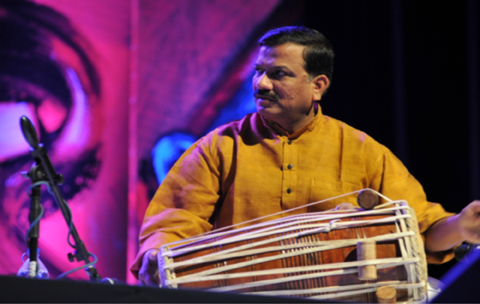 Together with Akhilesh, the youngest brother and a performer on the barrel drum known as pakhāvaj, they operate the Dhrupad Sansthan in Bhopal, India, a unique musical academy patterned on the ancient guru-shishya (teacher-disciple) tradition of education, with students from more than 20 countries, as well as from various parts of India, participating.
Born in Ujjain in central India, the brothers were initiated into music by their parents. All three received conventional university educations while also studying music.
Umakant and Ramakant learned from the renowned Dhrupad vocalist Ustad Zia Fariduddin Dagar, and also with the late Ustad Zia Mohiuddin Dagar (the distinguished performer of rudra vīṇa) at the Dhrupad Kendra in Bhopal. Akhilesh, the youngest brother, studied the pakhawaj with the prominent percussionists Pandit Shrikant Mishra and Raja Chhatrapati Singh Judeo, and in addition to his brothers, has accompanied almost all of the major Dhrupad vocalists and instrumentalists of India. All of the brothers appear regularly on local and national radio and television. The Gundecha Brothers are recognized as being among the foremost exponents of Dhrupad. They travel around the world performing and teaching this form of Indian music.